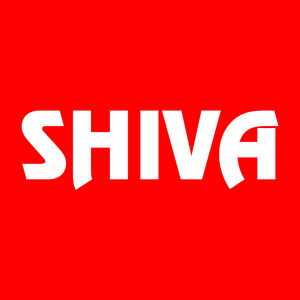 Welcome to the SHIVA Wiki
Edit
The manga SHIVA by Chris deMonch. WARNING! This wiki contains massive spoilers.
SHIVA © 2010 Chris deMonch. All rights reserved. The story, characters, and incidents mentioned are entirely fictional.
The Tale of John Nash
Edit
John Nash arrived on Earth as an infant 24 years ago, and since then has grown up among humans never knowing his place in this world. Raised as a martial artist, as an adult he became a drifter, wandering about sniffing out other aliens and picking fights with them. Before long however, he was noticed by fighters from his homeworld and before he knew it he was swept up in a civil war to overthrow the tyrannical Holy Order. Connecting with his long lost cousin Cara, he fought many terrible battles, even convincing the strongest of the Holy Order's Deathwalks to abandon them. After helping find the Bloodstone, a mystical gem which granted its user the limitless power of the goddess Shiva, he aided the Sarada Royal Clan in overthrowing the Holy Ghost. In the aftermath of the fall of the Holy Order, more and more opponents kept appearing before John, when all he wanted was to live a life of freedom. This is the tale of John Nash and his friends as they struggle against the power of Shiva.
Latest activity
Edit